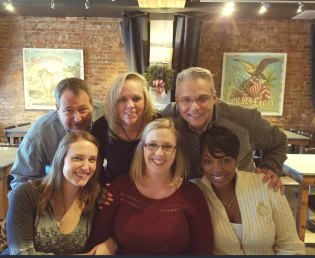 Welcome to Ellis Chiropractic Clinic

---
Our clinic utilizes a disciplined approach to healthcare which is balanced with exercise, information and nutrition. We utilize the latest techniques and state of the art equipment, including in-house x-ray, to treat:
Auto accidents
Back and leg pain
Neck and arm pain
Headaches and sinus conditions
Chronic arthritis
Sports injuries
General family health
Dr. Nicholas has surrounded himself with a warm, helpful, fun loving staff and has created an atmosphere of caring, loving, giving and serving out of abundance. This is exemplified by the "Sayings On The Wall." You will come to understand this concept when you get to the clinic. The "Sayings" are a testament to his Christianity, love for life and firm belief that "The Power that made the body, heals the body." Dr. Nicholas and his staff look forward to serving you and yours.
It is our mission to see that you are well taken care of by benefiting from a broad range of chiropractic modalities.
Let us help you feel better fast and regain the strong, healthy spine you deserve!
Please call our office at (770) 227-3514 to schedule your initial consultation today! Our friendly, knowledgeable staff will work with you to schedule a time that is most convenient and accommodating for you.
---
Ellis Chiropractic Clinic
724 S 8th St
Griffin, GA
30224-4827
Ph1: 770-227-3514
Fax: 770-229-6059
tnicholas3@bellsouth.net